Supported by Greenhaven Road Capital, finding value off the beaten path.
Jim DeCicco of KITU super coffee joined Aaron Watson in New York City to talk about building a coffee brand.
First, a sidetrack.
Why is coffee more fragmented than soda? Why is sugar-water different than coffee-water? Coca-Cola is a huge brand while Starbucks is smaller. Maybe Coca-Cola is the anomaly? My guess is that Coca-Cola's 'growing season' was akin to Google or Apple's. A Coke and an iPhone are sister products, separated by 100 years. They are products of their time.
Onto the notes.
…
From appearing on Shark Tank to podcasting with Aaron Watson, Jim DeCicco has worked hard to create a successful coffee brand. While there are plenty of startup missteps, DeCicco and his brothers have done at least a few things well.
The very first thing is to make something people want. At the Going Deep Summit, Aaron Watson like the Mocha flavor of coffee. Others do too. But product doesn't need to be perfect, only good enough.
In Cass Sunstein's book, The World According to Star Wars he writes about the Music Lab experiments. When different groups of people were randomly sorted and asked to rank the same songs they came up with different rankings. And it wasn't based on what was 'best'. If a song is good enough its final ranking depended on the social cues.
As Ryan Holiday put it, great marketing can't save a bad book. J.K. Rowling/ Robert Galbraith is one example.
DeCicco and his brothers made something – originally in a dorm room – that was good enough. Now they're marketing it. The next question is; will people buy it?
"Before we had a business plan and a logo and a marketing strategy and all those things, we said, let's sell this and see if people want to buy it."
With great luck and good fortune, a founder will get it right the first time. For everyone else, they need to press the flesh.
"For the first six months, we would make our own product, make the deliveries, pour out samples. Once we had traction we were eventually able to get into a co-packer."
DeCicco added, "I'll be pouring samples till the day that I die." That's a great business strategy. Ron Shaich started out much like the DeCicco brothers. He started with a generic cookie recipe, so generic it was on the chip bag. It may have been French.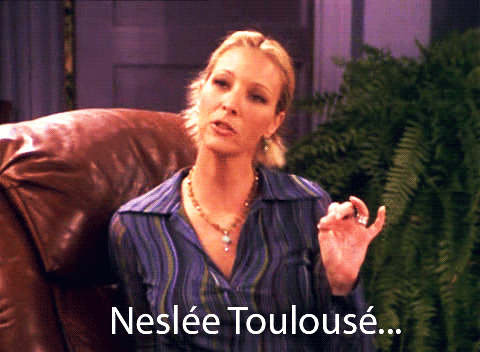 As Schaich passed out samples on the sidewalk he solicited feedback. Cookies led to croissants, croissants led to slicing, slicing led to the aha moment. We should sell sandwiches. And with much hard work Panera was born.
This approach is the same one that IDEO uses, only they have a much more modern-SF-design vibe. From west to east, if you don't talk to your customers your business won't survive.
Some of the situations and suggestions will seem simple. Too much, too little, etc. Some things are more complicated. Successful entrepreneurs don't have the answer but they believe they can find them. The answer may be in the next internet search or cold email.
"Jordan reached out to Seth Goldman (of Honest Tea) who said, 'Guys this is awesome, read my book (Mission in a Bottle) and if you have questions let me know.' It was there we were first introduced to the idea of co-packers."
Breadcrumbs are in every Google search. That's what Trish and James Higgins did. "We just went on to Google and we were like 'How do I buy a small business?'"
With a search, the DeCicco brothers have also found the VC model. "It's a weird business model. We're building our dreams with other people's money. We're growing super fast. We're not at a point where we can sacrifice growth for profitability, which is why we need to raise capital."
VC money is a tradeoff. It's (hopefully) a smaller piece of a bigger pie. But as we talked about with Stakeholders, if you pocket VC money, you don the VC model. That means growth. If you aren't willing to grow – or pivot to grow like Stewart Butterfield – don't take the money.
Thanks for reading.