When stuck-at-home in 2020 my kids (12, 10 then) and I enrolled in the Marc Rober Creative Engineering course on Monthly. It was mostly above my engineering (and their in-depth interest) level but it was still great. We got to see Rober's structure for brainstorming, more of the build process, and his thinking along the way. The hours of course video were like a documentary, a 'Making of' video.
One thing we saw was how Rober prototypes his builds. In the case of a making a candy launching device Rober made one using springs, one using compressed air, and one using hydraulics. The reason to prototype, Rober said, it to not get stuck at a local maxima.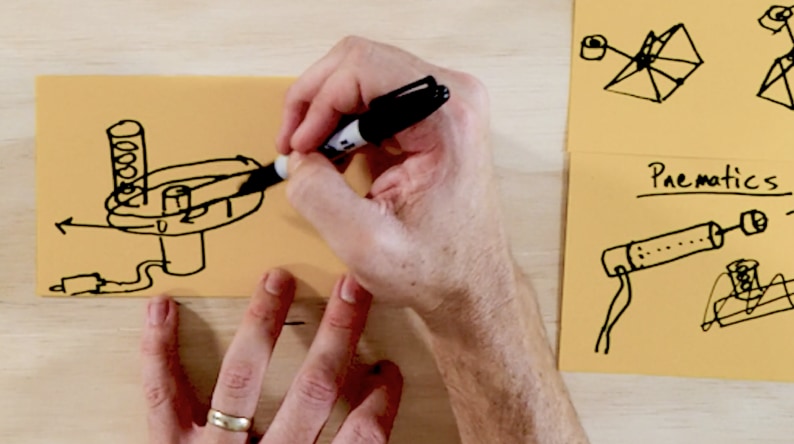 We all have an idea for solving a problem and a lot of times we just do that. However in the situation we get more information. Rober suggests imagining a series of wooded hills. From the ground we don't know which is highest (the best solution). So we need to hike up our best guess and look around from there. The hike up to, and the view from the top give us information on how best to act.
Rober's process has come, in-part, from his years at Apple and NASA and making things like squirrel obstacle courses and glitter bombs. He's a YouTuber with a very small staff, (no groupthink) so how might an organization avoid local maxima?
Rory Sutherland suggests following the bees. What's great about Rory's recounting is the structure. Organization direction is based on culture and incentives. Sutherland's structure is one way to change the incentives.
"I think having two budgets, two sets of metrics, and two sets of incentives for exploit and explore. It would be utterly insane to learn something in a test and fail to exploit it by doing more of it. Make the most of what you know, but always invest twenty percent in what you don't know yet. Bees do this where roughly twenty percent of bees ignore the waggle dance that tells you where to find nectar. The bees understand that if you don't have these rogue bees the hive gets trapped at a local maxima and eventually starves to death."
Part-of-the-question with a local maxima is the cadence of change: is a business more like Netflix or a pool construction company? Rober prototypes. Sutherland et al. 'test counterintuitive things'. Some bees explore, some exploit. Each found a balance and designed a loose solution so not get stuck at the local maxima.